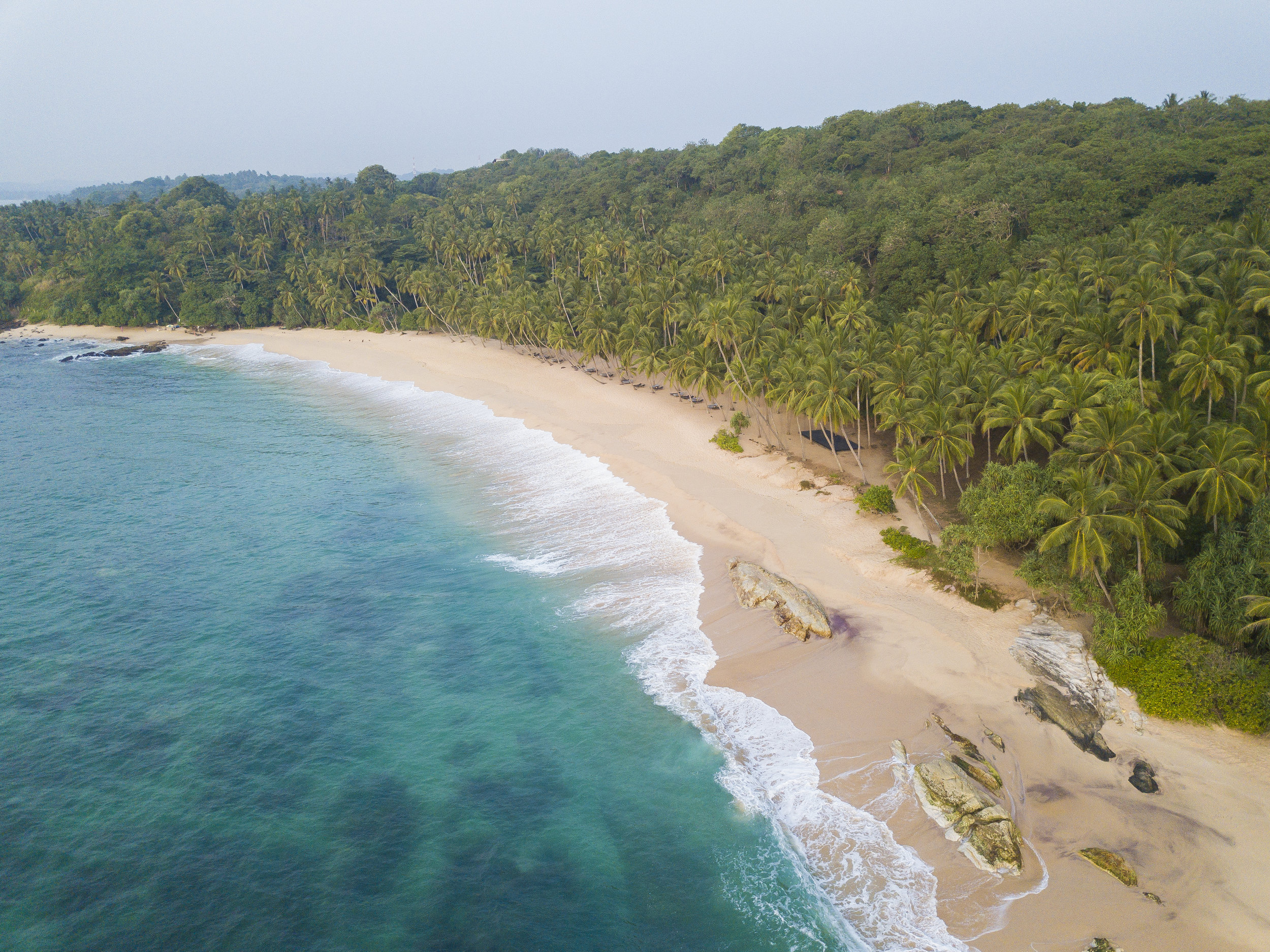 Along the coastline of Tangalle, a few kilometres west towards the beautiful village of Goyambokka, you'll find Amanwella beach, also known as Silent beach or Godellawela beach. This clean, untouched beach is known as one of the most picturesque beaches in Sri Lanka. A great place to relax.
Located just five minutes away is Fisherman's Bay which offers a hidden wave spot. The Tangalle waves are hardly affected by onshore winds due to the beach being located between hills and rocks. There fore waves are ideal for experts as well as beginners.
A beautiful coral reef is just a few minutes away for you to dive or snorkel and spend some time under the sea. See with your own eyes colourful corals, small fish, and various sea plants. Masks are available for hire.
Rekawa is known for its Turtle Conservation Project where visitors can admire a variety of migratory turtle species, undisturbed in their natural habitat. Tours are organised at night where photography is not allowed so that it does not startle the turtles as they lay eggs, hatch or make their way towards the ocean. This organisation provides turtles with a safe space away from natural predators on a clean beach.
One of Sri Lanka's most beautiful beaches, Hiriketiya beach is currently a surfing hotspot complemented by golden shores, coconut trees and breathtaking waves all ending with clear blue waters. The bay is a 500m horseshoe shaped cove with reef that allows surfers of all levels to catch a few waves and have an unforgettable time.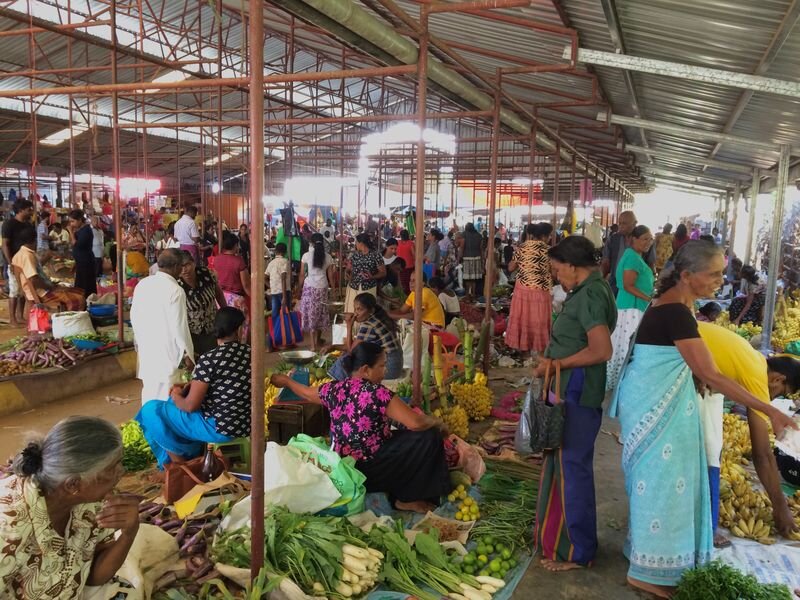 Get an insight into the huge variety of fruits and vegetables of Sri Lanka at the colourful Sunday market in Tangalle. Everything is super fresh and you will find many new things to try. Just buy the items you want to taste and our chef will show you how to prepare it.
Mirissa is just an hour drive away from our location, and you can head out to the ocean to witness the majestic blue whales and the jumping dolphins. Commonly seen from December to April, you can call and make your booking prior to arrival.
Yala National Park is one of the most treasured wildlife reserves in the country with sightings of leopards, bears, elephants, crocodiles, monkeys and countless birds. It's best to plan your trip beforehand and decide which section of the jungle you'd like to visit-depending on the time of year you'll be here.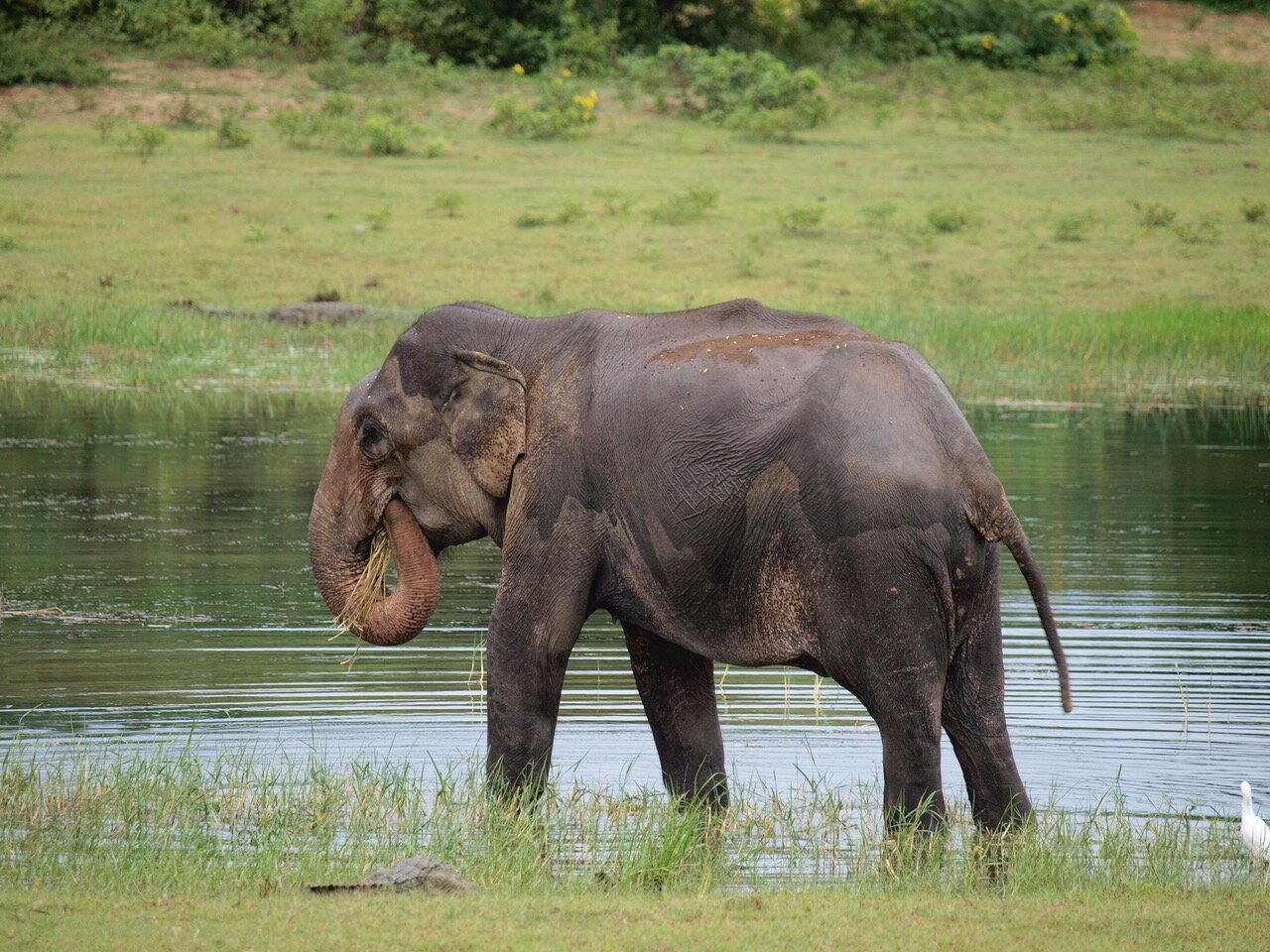 Uda Walawe elephant Sanctuary
Uda Walawe elephant sanctuary is famous for the amazing number of elephants seen throughout the jungle or along the lake. With an early morning start, the sanctuary can be explored in a day. Just let our team know if you wish to go and they will arrange the day trip for you.